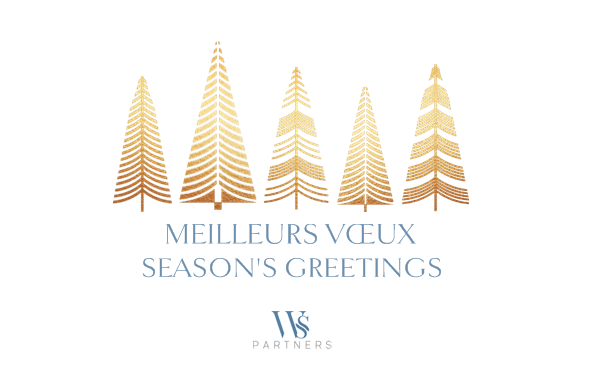 We thank you again for the trust many places in us
Wishing you and your loved ones a happy holiday and a prosperous Year 2018
Dear Customers, Partners and Friends,
It has been a year filled with milestones for WS Partners. It started with our third partner, Philippe Darbellay joining the company at the beginning of the year. Then, followed by the launch of our Newsletter to keep you updated on the most relevant research in the field of manager selection, as well as on talents we met. We greeted the first anniversary of both, the company's foundation, and the fund model portfolios that recorded strong alpha in all profiles and currency base. Last but not least, we signed our largest customer, one of the most prominent private bank in the region, to support the selection and management of their third-party funds list.
We thank all of you that supported us and gave their trust during the year 2017. It has been a great and inspiring period for us. We gain the confidence that it is the right time to come with innovative ways of doing business. It became evident that our true open architecture selection model suits the needs of the most demanding wealth managers.
We are eager to start 2018 with a bunch of new services to launch that will enrich further our customers' experience, including an interactive fund selection list fully dedicated to Independent Wealth Managers. It will feature an extract of the best of breed funds from our current selection.
We look forward working with you in the New Year.
Now, let's relax and enjoy a well-deserved holiday break with all our beloved.
Hervé, Antonio & Philippe
Managing Partners